---
A one day workshop on designer garments and kids wear were hosted at Hotel Yuvarani, Ernakulam. The event was a great success with experts and also participants from across the state.
The workshop was inaugurated by Smt. Soumini Jain Hon. Mayor of Kochi.
Sri. P. S. Rajan, Regional Head Union Bank of India has launched the working of the organisation
Sri. M. Abdul Majeed, CEO MediaOne TV launched the website of the organisation.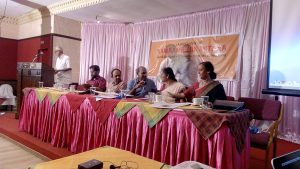 Sri. K. N.Krishnakumar, General Manager, DIC Ernakulam delivered the keynote address.